Why Your Sales Pipeline is Like Your Mother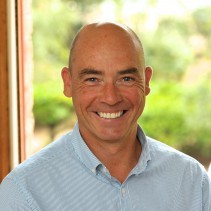 What happens if you don't call your mother back for a couple of days after she leaves you a voice mail? She's not very happy, is she, and she probably assumes the worst: she thinks you're either dead or lying near death in hospital.
Your mother is your biggest supporter, though. She's there for you no matter what and gives you the stable foundation you need to go out and conquer the world.
So, your sales pipeline is like you mother. Stay with me on this for a moment.
A sales pipeline is like that relationship with your mother that needs to be nurtured along the way because it's not only your refuge in the storm, it's your spring board to bigger and better things.
Your sales pipeline is what keeps you going in sales when all other avenues have dried up. You can always turn to your sales pipeline for the next lead. But only if you've maintained that relationship properly.
The way you position yourself at the beginning of a relationship has profound impact on where you end up.

– Ron Karr, American Speaker, Marketing Consultant, and Author
Where do you want to be in 30 days, 90 days, the next five years? You must make sure your relationship with your sales pipeline is as strong and secure as your relationship with your mother.
Here are three tips on how to maintain your sales pipeline, so that it's always got your back:
1. Dedicate Time to your Sales Pipeline
Just like you have to carve out time to talk to your mother on the phone or have dinner with her every now and then, you need to dedicate a certain amount of time every single day to nurturing your pipeline. You need to make sure that nothing slips through the cracks on each one of the leads in your pipeline. Harvard Business Review stated that salespersons who called a lead back within an hour's time were seven times more likely to qualify the lead than if waiting an hour or more to contact. They were also able to qualify more than 60 times greater leads than salespersons who waited 24 hours to contact a lead. Make sure you build in adequate time to jump on leads as they come in.
2. Train your Sales Manager on Pipeline Management
In life, your sales manager might be your significant other or someone else close to you who needs to understand why and how you must nurture your relationship with your mother. At work, your sales manager needs to understand your pipeline, too. Does your sales manager have you consistently run forecasting spreadsheets or does she help you with techniques on how to manage your pipeline more efficiently through automation? An effective sales manager knows how to help his sales force manage the pipeline, rather than wasting time running forecasts. Forbes Magazine found in a recent study that sales managers who have been trained in managing the sales pipeline showed 23 per cent more revenue growth than those sales managers without training. Your sales manager should know how to guide your efforts to be more effective with your pipeline.
3. Find The Sweet Spot Metric
You might think your weekly call to your mother every Sunday is adequate contact, but if you delve a little deeper, you might find that the sweet spot in nurturing your relationship with mum is more or less than that. It's the same with sales: measure everything. Use those metrics to identify what's the key to converting leads into sales. It might be follow-up time, instead of measuring closed sales. For example, a company selling international language programs might have been concentrating their measurable metrics on revenues generated. If this same company started measuring other metrics, such as time to respond to first contact, they might find that a quicker response time more than doubles their closed sales rates. You need to identify that sweet spot metric for your product or service. What really makes your customers open up their wallets quickly? Measure to find out.
Just like mum, your sales pipeline will be there for you when you need the next lead or sale if you've put in the work to maintain it. And there's no knowing how high your sales can explode when your sales pipeline is full and healthy.
Still not sure how to properly manage your sales pipeline? Call the experts at Natural Training to see how we can help you keep everything balanced in your pipeline so that you always have opportunities lining up. Our concrete tips and techniques will get you the results you need to successfully juggle everything coming down the pipe.
Got a comment?
Catch us on Social Media and join the discussion!
Liked this article?
Subscribe to receive sales insights and tips directly to your inbox.