Win the War Against the Cheap
In the never-ending battle to win the hearts and minds of prospects and consumers there's an all too powerful temptation to lower prices.  This is especially true when your offerings are constantly being compared against the cheapest on the market – "I've seen this cheaper elsewhere, can you do it for less?"
You may want the deal badly and could do with the business, but stand firm by your price structure or you could end up going out of business.  The truth is, price is not the most important factor in many sales.
So here's how you can win the war against the cheap…
1. Don't Play The Discount Game
Sure the marketplace is highly competitive, but the moment you slash prices you eat into your profit margin.  Ultimately discounting can destroy your sales.  For example, let's say you lower your prices for some quick wins.  Your competitors see this and lower their prices to match or to be even cheaper.  Before you know it, you're in a discount price war where nobody is the winner.   And once you start discounting, you will find it very difficult to go back, because customers will now expect to get things cheaply from you every time.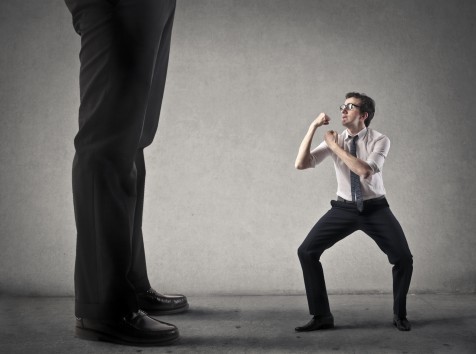 When price becomes the main focus of a sales conversation, which is what can happen when you start offering discounts, you leave very little time to talk about exactly what you can do for your clients.
2. Protect Your Image
If you lower your prices you could cause irreparable damage to your image.  Think about what are you projecting to your customers if you have so little belief in your products that you're willing to sell them at rock bottom prices?   Unwittingly, you are also revealing a little too much about yourself, because discounting suggests a lack of confidence.  This is a very weak position to be in if you have to negotiate with your clients.
3. Focus on the Value of your Offerings
You will have heard it countless time before that customers don't buy features and benefits they buy what those features and benefits can do.  They want solutions. They need solutions.   May be your products will save them time, money or both.   Therefore, concentrate on how well they provide solutions to your customers' problems.  In fact, by never putting discounts on the table, you are forced to focus on the value of what you are selling.
And remember, the fact that your prospects are still talking to you when they have just said there is something cheaper on the market suggests that they are interested in how you can help them.
Ultimately, most customers will pay more for goods and services if they can clearly see that they offer more value than the alternatives.  In this way you are not a cost (which has negative connotations) to them but an investment.
4. Get to know your Customers inside out
Have detailed and focused conversations with them to discover their challenges, goals, pain points and frustrations.  This knowledge will help you come up with product solutions that they must have.  When you can back up your sales conversation with concrete proof that what you are selling works (with case studies, testimonials etc.,) it becomes a no-brainer to do business with you.
No Need to Slash Prices
By following the above points, you will find there is no need to shave pounds off your products.  You will win sales and earn more business by demonstrating the clear value of your offerings and how they are making life easier for other customers.
For help or more ideas on sticking to your guns, and offering the real value and price of your service, talk to us about sales training and coaching.
Got a comment?
Catch us on Social Media and join the discussion!
Liked this article?
Subscribe to receive sales insights and tips directly to your inbox.