Winning Sales Via HEAT: Key Thoughts From Our Free E-Book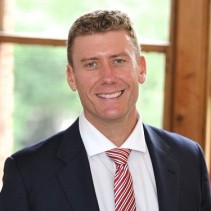 • The Law of Heat states that customers are only hot for a sale in a specific, relatively short window.
• You must be there providing a quality, exciting experience for your customer when this happens.
• With thoughtless input from you, your sale will cool.
• With intelligent input from you (commitment map), your sale will stay hot.
• Sitting tight is to invite a wave of cold.
• Smart competitors will steal heat, dumb ones will add to yours.
• The probability is that time will kill heat – so close with quick, smart moves.
• Showing that you are thinking about the customer (JTOY) is essential – do this often
• Treat each sale like it's your last – this is the heat attitude! • Is this your career, or are you treading water?  Only serious sales professionals can apply the right heat.
Download your free e-book called "Heat – Why Customers Buy From You, And Why They Don't"  from here.
Don't forget to book yourself on some of our Award Winning Sales Training!
Got a comment?
Catch us on Social Media and join the discussion!
Liked this article?
Subscribe to receive sales insights and tips directly to your inbox.