Write Emails That Sell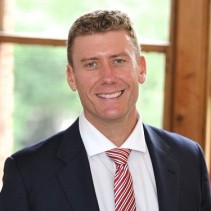 I was just reading Write to Sell, The Ultimate Guide to Great Copywriting by Andy Maslen.
Haven't finished the entire book yet, but found a great tip on pages 49-50 that I would like to share with you:
When writing sales copy, such as letters, proposals, executive summaries or compelling emails, Maslen suggests you follow the KFC rule:
K stands for Knowledge: While you don't want to have a dry, factually based sales piece, some sort of strong knowledge is needed to assert initial credibility. This gives the reader the justification ore proof to buy from you.
Example: "90% of people who take part in our Natural LIVE training tell us of a 50% or higher boost in their selling energy in the month following the training".
F stands for Feeling: If you believe like most of us that emotions sell, then this is the bit that really has to drive or motivate – to really pull at the heartstrings. Interesting note: while knowledge can be proven, emotions can't – they simply aren't factual and are hard to validate.
Example: "Excited about Natural Training offering something new to the market".
C stands for Commitment: This could equally stand for Close or Call to Action. This is the part of your copy that gets prospective customers to take the next vital step. Buy Now, or Recommend a Friend, or Fill in This Coupon. The point is not to be vague. Be specific and tell them EXACTLY what you want them to do.
Example: "Press this button for your complimentary 30 minute consultation with one of our sales experts".
I had a go at this structure in an email to our prospective customers. It's colour coded blue for K (Knowledge), red for F (Feeling) and green for C (Commitment). Interested in your thoughts:
Got a comment?
Catch us on Social Media and join the discussion!
Liked this article?
Subscribe to receive sales insights and tips directly to your inbox.