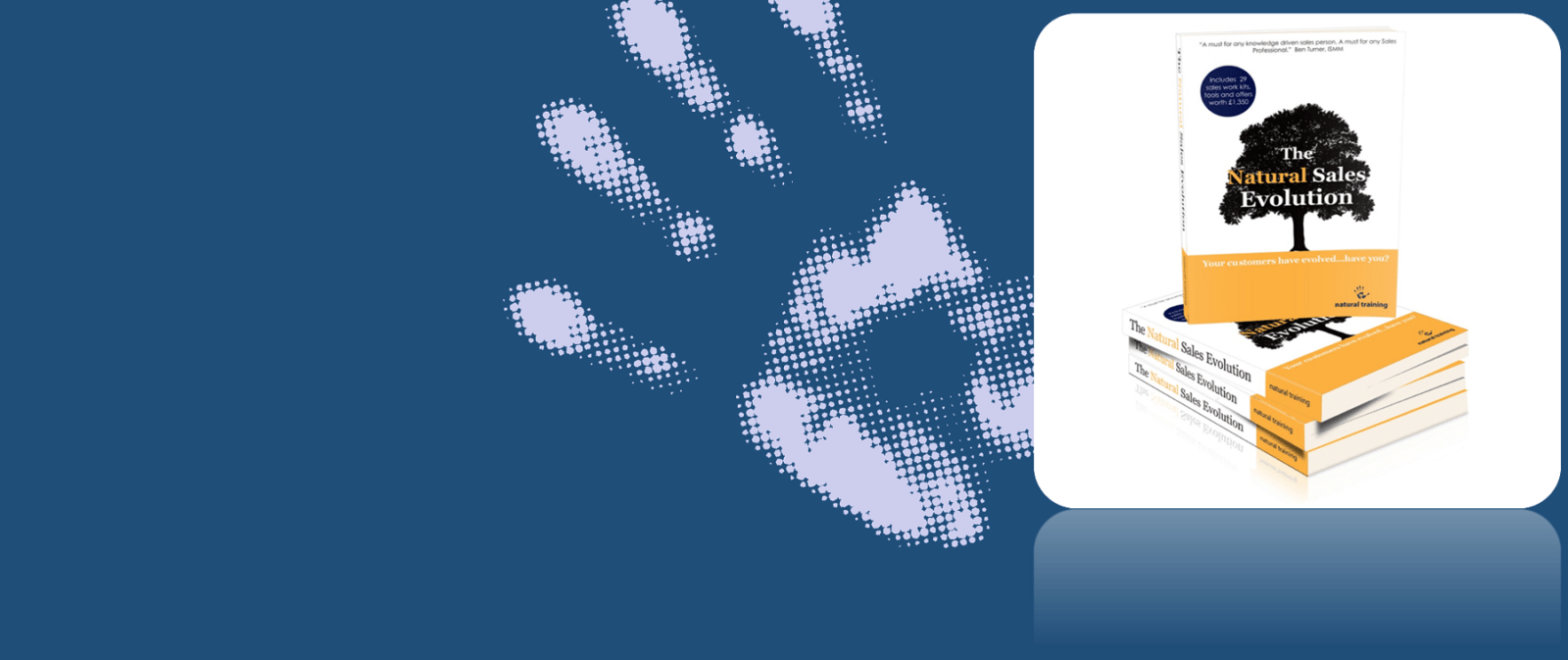 The Natural Sales Evolution
Member Only Resources
The Natural Sales Evolution
This page has moved.
For access to our member's only resources, contact us here
Dear modern day sales professional,
Firstly, congratulations for joining the natural training sales resource centre. By joining you are joining a community of like-minded modern sales professionals who are embarking on a journey that will transform the way you sell and the results you achieve from doing so.
Secondly, whilst reading the book you may have circled some of the ideas, or written them down in a to-do list. Whatever your system for recording new ideas, it's crucial that you start putting some of them into action in the next few days. To move ideas into habits is a rare talent in society, but the people who are able to do this on a regular basis are some of the most highly paid individuals on earth.
The key with habits is to begin by diarising them, putting the best strategies into Outlook and setting reminders. For example, if one of your actions is to use our Value Generator tool, which you can find in our free resources section, then you need to use it three or four times over the next month to turn it into a habit. Then it moves from something that feels unnatural and new to something that is second-nature and habitual.
Throughout the resource centre you will find 29 free sales works kits, tools and offers that can help you to turn your ideas into actions and actions into increased sales results. We would encourage you to use as many as you can and come back to visit the resource centre on a regular basis as we will constantly be adding even more resources which will assist your further in your personal selling evolution.
We hope your enjoy the resource centre and should you need any further help in taking action please contact us!
All my best,

Matt Drought
Founder and CEO, Natural Training