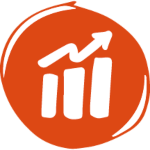 Pre-Sales Impact
Pre-Sales Training
Commercial awareness & sales techniques
Pre sales teams are an invaluable part of any business. Managing those first important touchpoints with the client carries a huge responsibility. If done well, it can lead to the best kind of business partnerships, with smooth integration into the sales process, high revenue solutioning.
However, many customers and prospects find these first interactions very process-driven and transactional. For the sales organisation, the customer's business needs aren't uncovered properly.  Relationships aren't built, and key stakeholders aren't engaged.  And as a result, opportunities may be missed.
But it doesn't haven't to be this way. With a few simple sales tools, some refreshed skills, and by amplifying the natural, human connection from the start, you can make these initial Pre-sales conversations more pro-active in uncovering opportunities with the right shape and frequency for your business.
Natural Training's Pre-sales Impact is a programme designed just for Pre-sales and Solution Engineers that will help to engage and inspire customers from first contact.  This ignites your sales process early, meaning more active, high-velocity pipeline.
This training works well as a 'little and often' programme, ensuring that your Pre-sales team "learn, then do", to encourage significant behavioural change.
At Natural, we help your team 'sell while you train', meaning that we generate real results, connections and leverage among the markets you most want to impact.
Your Pre-sales team understand what their role is, what it isn't, and where they need to add value.
Your Pre-sales team engages their clients in relevant, business-first conversations. This means skills and structures to support a consultative approach that identifies pain points and link them to solutions, not just product.
Generate more opportunities via up selling and cross selling to meet team target as well as support new product development.
Understand the 'bigger picture' and the role they play in the success of the wider business.
Learn how to use their position of trust, respect and subject matter expertise with clients to grow business in a comfortable, consultative manner.
I wish we had this training many years ago. It proved to our team how Pre-sales has a bigger, wider role to play in the commercial process.
Darren Hall, Enterprise Account Director


Pure Storage
I really enjoyed the course. It has given me more confidence in selling to academics and how to incorporate sales skills during demonstrations. Well presented, professional and actually enjoyable!
Jen Morton


Hamamatsu
Your Natural Blended Learning Journey:
Welcome to your Learning Pathway!  The 5 workshops are your 'go-to' learning events, separated by some time at work to give you a chance to bring the learning to life.  In between workshops there are Blended Learning resources such as  bespoke trainer Video Boosts, Coaching Sessions,, SuperStar Podcasts and Quick Win Assignments.  This easy to absorb, 'little and often' learning pathway has been Natural Training's 'secret sauce' since 2005!
Manager Engagement:  We stay actively engaged with your Managers throughout the journey with Briefings and a Coaching Kitbag to ensure your team has the right level of coaching support to change selling habits forever! Case Study Heading
Insert brief description here
Let's make it yours – naturally..
Please give us a call to arrange an in-depth consultation to work out how we can make the programme feel and look just right for you, with your stories, your products and your people featuring prominently.