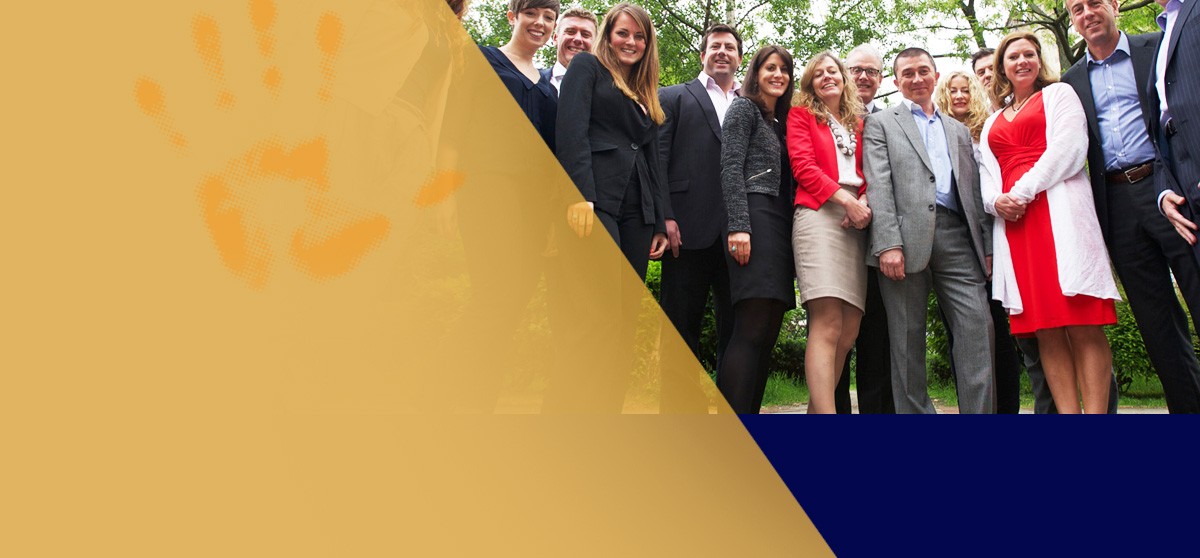 About Us
THE NATURAL TRAINING COMPANY LTD
2005 – 2022
Natural Training is a London-based corporate learning company servicing the UK and Europe.
Natural provides practical and useful learning programs built around the core strengths and personality of your people, and the culture of your company.
Unlike traditional training, we don't lock you into our 'system', or bend you to our 'rules'. Instead we transform your people over time which gives you the greatest chance of changing behaviours into habits.
We want the best outcome for you and your team, so we ask you to give us targets to measure the results of the training, such as making you more money or helping you to influence others.
Since 2005 over 5000 customers have enjoyed our quality sales training to the UK and Europe. We relish each training challenge and we love making our customers money.
In 2015 we celebrated our 10 year anniversary – thanks to our amazing customers, and brilliant people.
Here's a little Natural history:
2022
GoCardless & Natural complete a global training programme called Making it Personal, with 120 SDRs and AEs in London, Melbourne and San Francisco.  Read more here.
We continue a 6-year relationship with ASICS, training a group of five of the senior leadership team including the CEO in our NaturalStyle Presentation Skills programme in Amsterdam.
We launch 23 training programmes for 2023 including the new Deal Closing Power-Up!
Natural goes on a massive global recruitment drive for sales trainers – apply here.
2021
Two groups from Canon complete our 90-day Secrets of Selling to Procurement programme – find out what they discovered.
Natural runs the GoCardless Sales Kick Off to rave reviews – check out this video or find out how we can run your kick-off, too.
Invesco continues a 5-year relationship with Natural Training with the exciting launch of Evolution – a training programme designed to help their salesforce adapt to modern selling methods.
The Enterprise sales team from Exponential-e learn how to sell to the C-Suite, among other topics designed to equip them to sell more complex, high-value solutions.  See the case study here.
New clients include Southampton Football Club, Exclusive Networks and investment manager Munro.
2020
Natural launches a free Webinar Schedule to help our customers, old and new, to navigate through Covid.
Wave Utilities and Natural launch two programmes – Magic Moments and Making the Switch.
The amazing Emma joins our faculty and makes an immediate impact with her sales and management expertise and awesome delivery.
2019
The 3-year Exponential-e Management Academy launches in London, with endorsement and keynote speech from Dr Daniel Prior, head of Cranfield School of Management.
GBG and Natural launch the GBG Sales Blueprint, bringing together the sales processes of 8 different companies under GBG Plc.
2018
Cushman and Wakefield blitz through our Pitching to Win programme, ensuring another generation of presentation superstars emerge.
Fast growing Interxion partners with Natural to roll out Selling to Procurement and Negotiation Training.
2017
Natural moves offices into the beautiful Natural Habitat, Aldgate East, with plenty of room to grow – and lots of organge furniture!
Natura becomes a top tier provider of  IT Apprenticeship Sales training
2016
Victoria Tweed joins the Operations team as our Client Engagement Manager.
We launch our Digital Allies programme for the UK Sales & Management teams at Virgin Media Business.
2015
This year we turn 10 years of age! During that time we have trained over 40,000 people from 18 countries, in 13 languages.
We give our website a makeover and relaunch it in January.
The JUST EAT Sales Academy launches, developing & transforming their European sales teams.
We grow to 12 full-time people and 30 trainers, around 20 FTE in total. Fancy joining the team?
2014
We help one of our largest clients pitch and win a £1b contract with our amazing presentation skills training.
Our Faculty grows to 30 of the most impressive business trainers in the UK and Europe.
Jennifer Leppard becomes our Marketing and Operations Manager following several years of amazing service.
We run year one of the Matrix Selling System Academy – growing the superstars of the future for the makers of the world's most impressive gym equipment.
We run a Bidvest Leadership Programme with a focus on Developing Raving Fans – see the highlights video here.
We transform our 5000th sales team in April.
We celebrate another year of 30% growth.
2013
Our most popular training event is Value Selling – loads of our customers are being challenged on price, so we teach their Sales and Account Service teams to negotiate well, build value and protect premium pricing.
The Clarins Leadership Event is an amazing success – 70 leaders converging on Wokefield Park in Reading.  See the highlights video here.
We post double digit growth and continue our journey as a Top 5 UK provider of phenomenal sales, customer service, communication and leadership training.
2012
2011
2010
We celebrate our first 5 years in the training market!
We win a National Training Award for helping EMC to inject £48m worth of additional pipeline into their business.
We reach 1500 clients, 8 trainers and train in 15 different countries.
2009
We run over 60 Natural LIVE days for EMC and technology partners including Dell, Insight and Unisys.  Real calls to real clients brings immediate results to our clients, including setting 122 appointments in a day.
Despite the recession we celebrate our 1000th client and grow our sales yet again, one of the only training companies in the UK to do so.
2008
March:  Natural training celebrates our 500th client!
May:  Clergy House, part of a beautiful former church in the heart of London becomes our new home.  We call it the Natural Habitat.
December:  We increased our sales year-on-year by 150%.
 2007
February:  The team grows to 6 full time naturals and 15 associate trainers.
April:  Natural LIVE is launched.  This innovative training product is to become the standard in experiential sales training in the UK.
July:  We move into our Paul Street office and huddle around 4 desks with co-tenant Vivid Advertising.
September:  Negotiation skills training is added to our portfolio of training with immediate success.
2006
June:  British Airways contracts Natural Training to provide a wide-sweeping advanced presentation skills programme for 300 senior executives.
October:  BBC commissioned documentary maker Sarah Cole films our acclaimed sales training.
2005
January:  Natural Training starts trading to coincide with the website launch.  Our first website is built by Andy Bell from Mint Digital in exchange for presentation skills and sales training for the team.  From his lounge room in Clapham Matt teaches Andy to cold call which was a spectacular success. Andy made 3 calls.
March:  Natural Training gets our first customer Searchflow and a further 40 new customers, many of which are still with us today.
May:  We hire our first BDM, and our first 5 trainers.  One of them, Fred Robson, stayed with us providing excellent service until he retired in 2013.
 2004
24 July:  The Natural Training Co Ltd is registered with a focus on sales training and presentation skills training.
Founder Matt Drought designs and researches a range of courses with the aim of providing a fresh, relevant and bold training experience.
November:  At the age of 32, Matt leaves his day job as an Account Director at an advertising agency and steels himself for the world of business ownership!