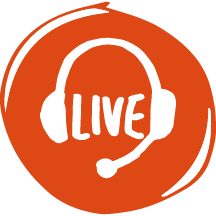 Natural Live
Natural Live
A high-octane telesales training event with powerful ROI
Is your sales floor a bit quiet, lacking voice and energy?​
Does your team spend too much time behind computer screens?​
Do you need to stimulate the proactive, outbound calling 'muscles' of your team?​
​
Natural LIVE is our most successful telesales training programme with real-time return on your investment. We create a competitive, high energy atmosphere on your sales floor, moving from training room to phones in quick succession.​
​
This upskills your team on the latest ways to succeed on the phone, while also embedding behaviours by instantly applying the learning.  This boosts activity, increases 'on the job' sales skills, and results in more conversations, more meetings and more sales.​
​
By coaching your team on-the-job with real clients, the learning has a significant and sustained impact. The competitive nature of the programme, along with the various topics we cover, makes this an extremely engaging training event.
Supercharge your sales floor with proactive, outbound sales calls.
Establish a consistent team 'prospecting culture' that sticks.
Help your team with the right sales tips and techniques to break through to more prospects and engage them for longer.
Learn to probe, listen well and articulate superb value propositions to move prospects to take action.
Train the team in sales skills while making real calls, which pays for your training.
During the training, we quadrupled our target, as well as reaching new big brands.
James Mulvena


Sales Director, Pure Storage
I haven't seen that level of proactivity in the team. ever!
Brian Dunleavy


Sales Manager, Ultima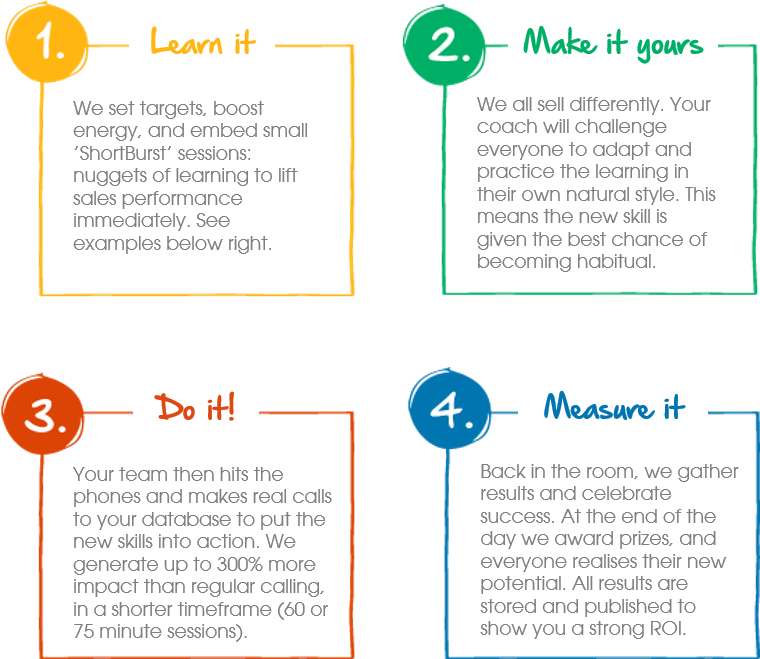 Let's make it yours – naturally..
Please give us a call to arrange an in-depth consultation to work out how we can make the programme feel and look just right for you, with your stories, your products and your people featuring prominently.