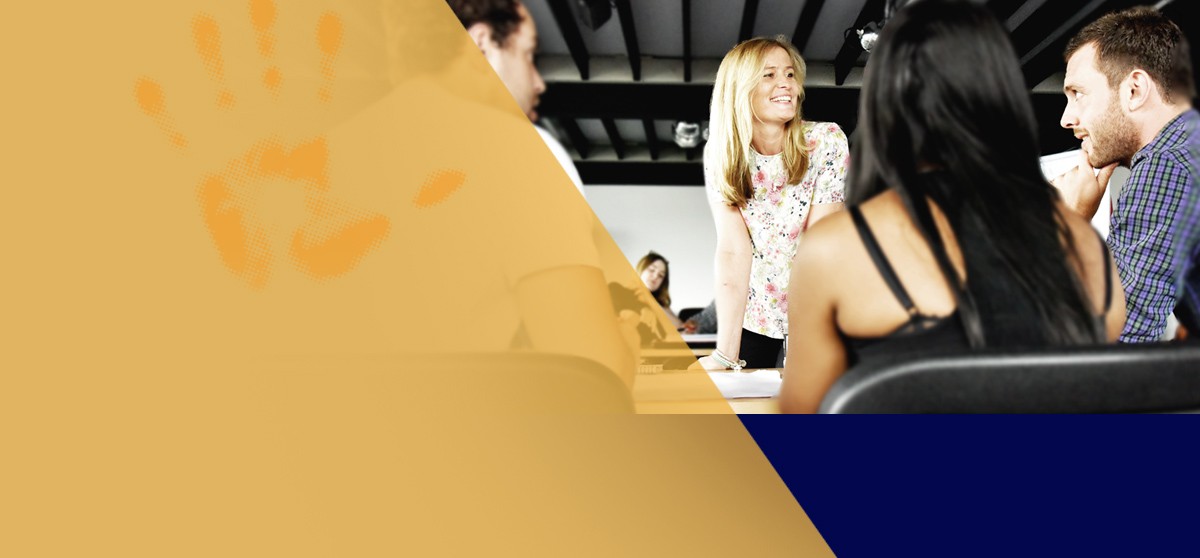 Associate (Freelance) Trainers
Associate (Freelance) Trainers
Role:  Associate Trainers
OVERVIEW
We are looking for some new Associate Trainers to top-up our current energetic, hardworking and highly skilled faculty.
At Natural Training we deliver best-in-the-world sales training. This ranges from Sales Foundation Programmes, through Telesales and Field Sales Training, to Sales Negotiation, Business Partnership and Sales Leadership Programmes. We're looking for highly accomplished trainers with a solid background in sales or sales training.
We demand a lot from our trainers, because they need to deliver on the Natural Promise of training that suits the natural style of the delegates.  This means, for example, that if something doesn't work for someone's style, then the trainer will be able to suggest other means of achieving the same outcome.  In that way, our trainers have real depth – they live the values of our brand by identifying and respecting natural style.
In return you get access to great clients and a really well organised back-office function.  You will receive clear directions and a smooth experience from our Client Services team.  We brief you extremely well – with a personal survey being completed by every delegate, and organised, quality contact via a conference call with the client prior to the training.  In short, we do everything possible to ensure that our Associate Trainers are well prepared and focused on real behavioural change.
In fact, behavioural change is what it is all about.  To meet this challenge, our training is highly practical.  It's about learning, then doing.  Short little bursts of theory, then longer practical experiences that galvanise the skill.  Because in training, hope is not a strategy.  The only way we know people have "got it" is if there is demonstrable application. We need to see it working, and know that they understand it, and will use the training in their roles the moment they return to their jobs.
And it's not all in the classroom either.  Our trainers are required to think outside of four walls when it comes to learning.  We believe in the 70 : 20 : 10 principle of learning transfer, which means that 10% of the overall ecology of workplace learning happens in formal, classroom environments, 20% happens via peer-to-peer learning, and 70% is all about the individual experiencing the concepts when we release them back into the wild.
To support this model of learning transfer, our trainers are involved in many activities outside the training room too, such as Skype coaching, knowledge share (newsletter production, conference call hosting, facilitating stories and experiences), video filming, Manager 121 briefings, and performance support at various levels of the business.
ESSENTIAL DUTIES AND RESPONSIBILITIES:
We ask for you to provide us with 4-6 days of availability per month for 3 months in advance, after an initial qualification and accreditation period. It's important that you keep this updated with our Operations Team, so that our Sales team do not suggest erroneous dates to our clients.
Learn our materials on your own time and at your own cost. This includes a self-funded 2 day Trainer Bootcamp in London as part of our BigBang Natural Induction program.  (Includes European and EMEA trainers).
Liaise with the relevant Consultant/Account Manager from NT and the client prior to the training to determine the brief, the challenge, the personalities, the company and the people. We like our trainers to be very efficient and organised, returning calls promptly and keeping us informed of calendar updates etc.
Ensure that the content delivery is practised and fluent, and "on-brand" with Natural Training.
We ask that you meet up to 2 clients per month (no more than 20 per year) face to face if requested. In return, you receive exclusivity on the training delivery, should they want you to deliver the training.  Note:  In some circumstances, Natural Training may share expenses.
Professionally represent Natural Training at all times, and living the Natural Training Promise at all times: we recognise and respect the innate brilliance of our delegates.
KNOWLEDGE, SKILLS AND ABILITIES
CORE (Non-Negotiable):
Have a proven track record (5+ years) of providing outstanding training and coaching to individuals and groups in a formal training structure with exposure to different industry sectors.
Either experience of sales as a salesperson, account manager, sales manager or other role with a significant sales target, or 5+ years of sales training at enterprise level, with the ability to demonstrate clear and consistent ROI from the training delivered.
An authentic, natural delivery style.
Professional communication skills including speaking, networking, presenting and writing.
Trainable – not "set in your ways", open to feedback, performance improvement and for us to coach you to become world class.
An interest in helping others, adult learning and education.
Well organised – it makes life a lot easier if trainers are good with their "back office", meaning they have effective systems and respond to calls and emails promptly.
Have 4-6 available days per month.  We ask you to let us know your availability quarterly in advance, and we expect you to keep us updated if anything changes.
Won't be relying on us for an income – have a successful income stream already, and Natural is just a "top-up" few days per month.
Solid, continuous work history with references.
Willing to put in the time to learn our stuff, free of charge, and be inducted in the UK at their own cost if from Europe.
HIGHLY DESIRABLE (If above in place):
Happy to travel, sometimes at a moment's notice.
Well read and educated with professional memberships and evidence of self-development.
Be proficient with video technology including filming, uploading and transferring, Skype coaching, webinars.
Strong knowledge of competitive training company offerings and methodologies.
For Europeans – ability to speak and write in English to a highly proficient degree.  Clients often ask for reports, written feedback etc.
Bachelor's Degree level education.
To apply:   Please film a short video (2-3 mins) answering the following:  "Why I would be great as an Associate for Natural Training".  Please upload this video and send the link to recruitment@naturaltraining.com, including your CV as an attachment.
Note – please send the link to the video, not the actual video file due to email file size restrictions.  Please don't worry too much about quality – if you are busy, a bit of footage on your mobile will do! We will be in touch if you are through to the next stage, which will be either a phone or face-to-face interview in London.  Note – we will not be accepting any applications without a video link.
Note:  To see a video of Natural Training Founder Matt Drought talking about this position, please click here:  https://vimeo.com/86222089